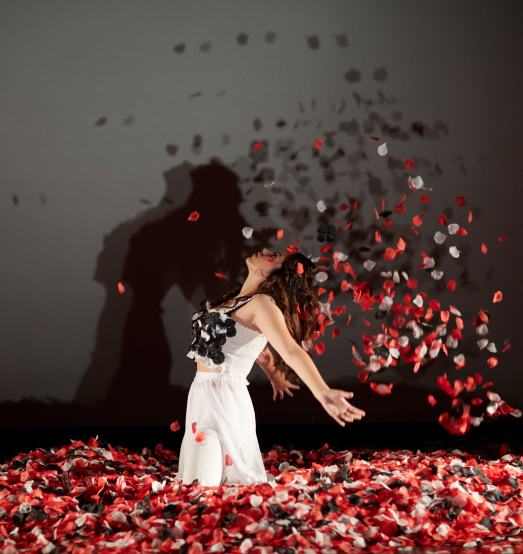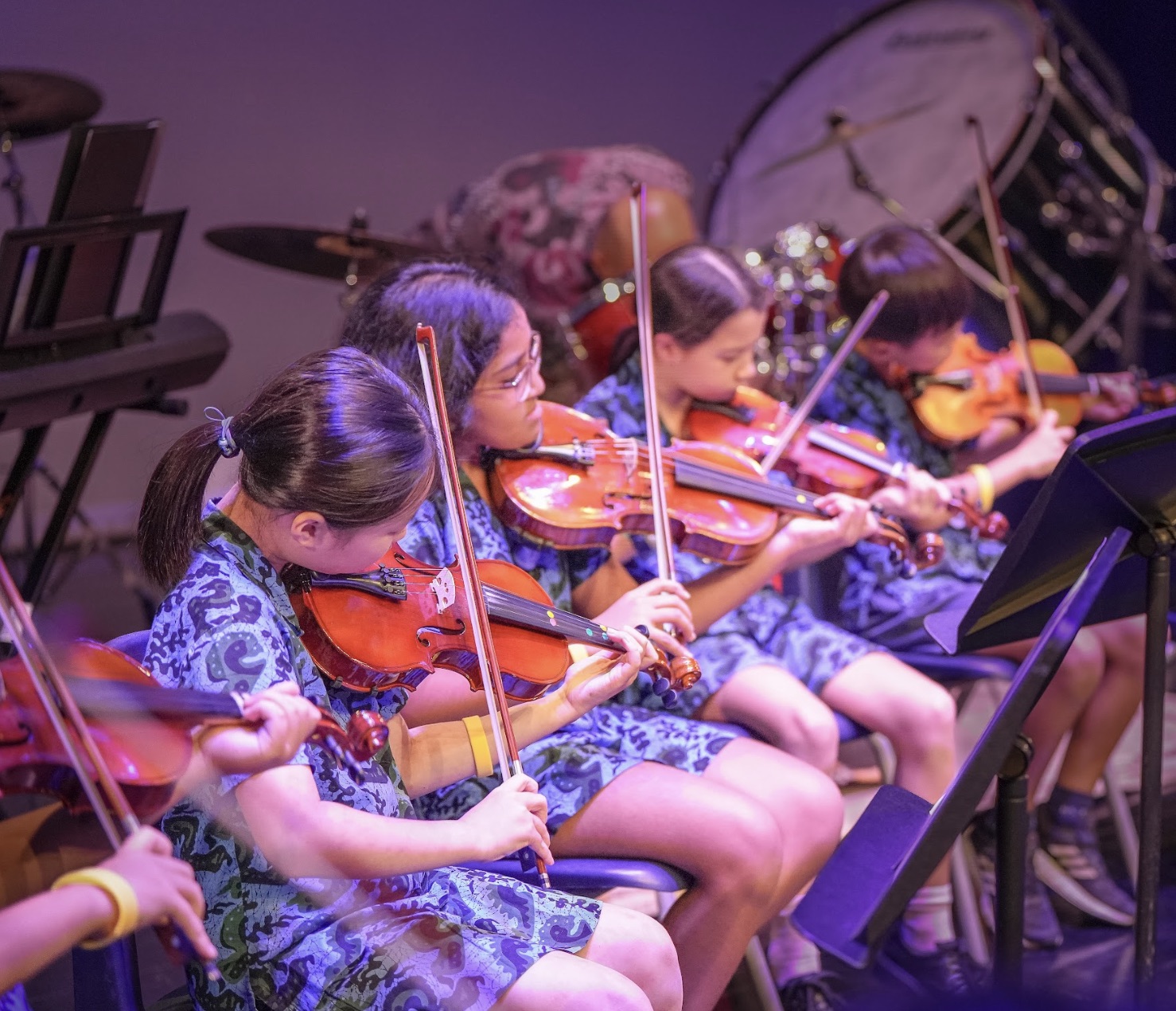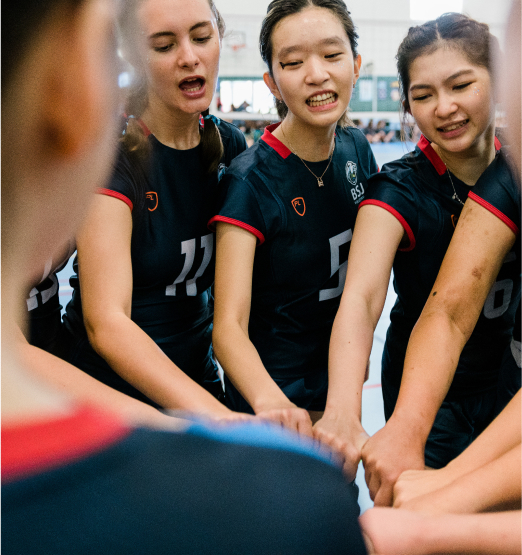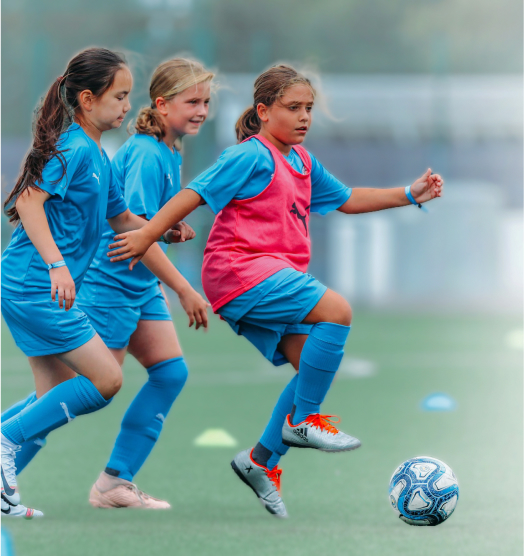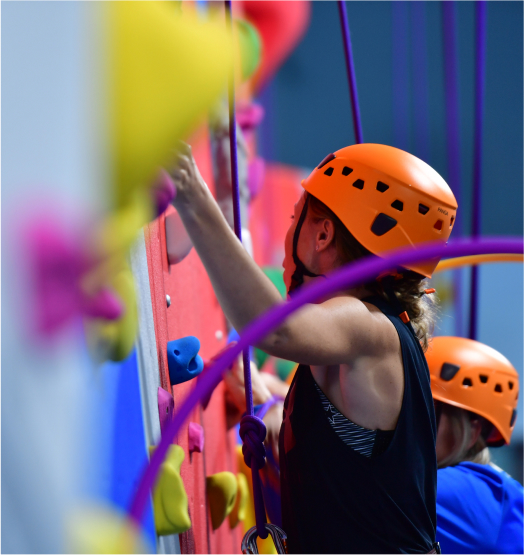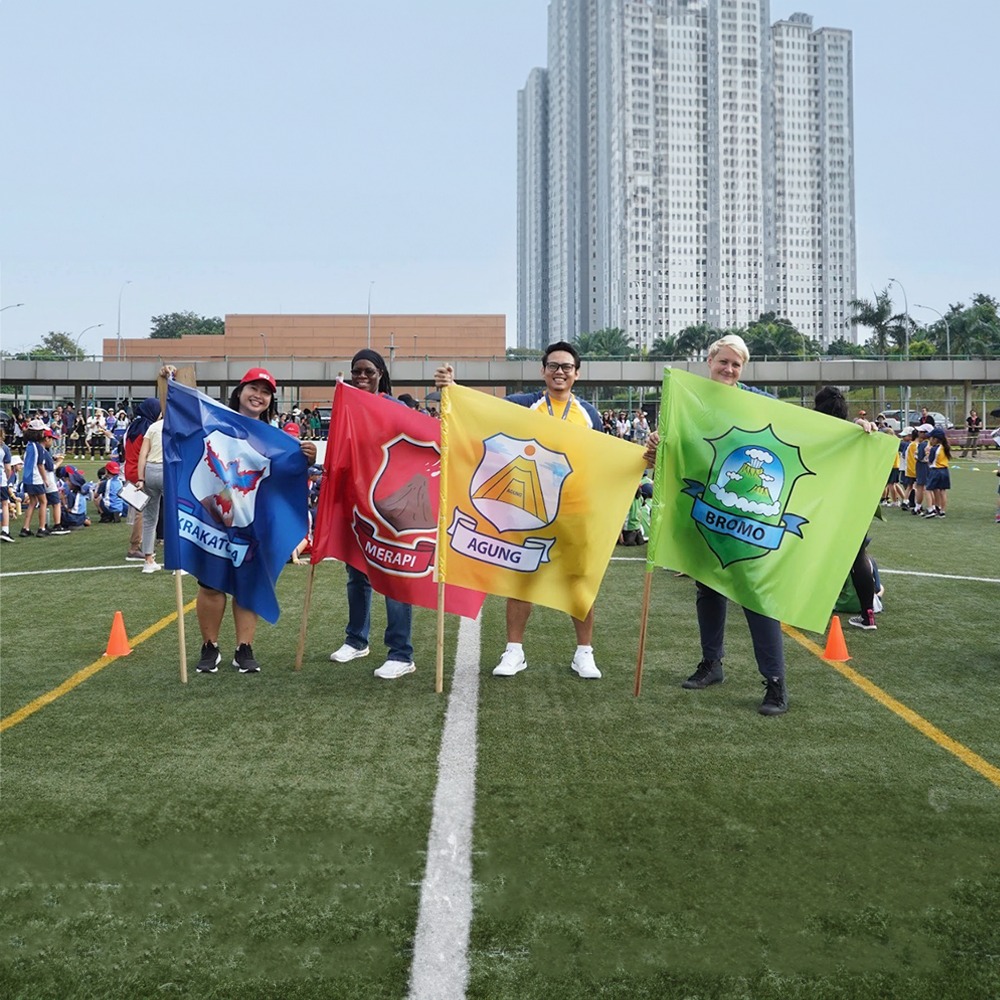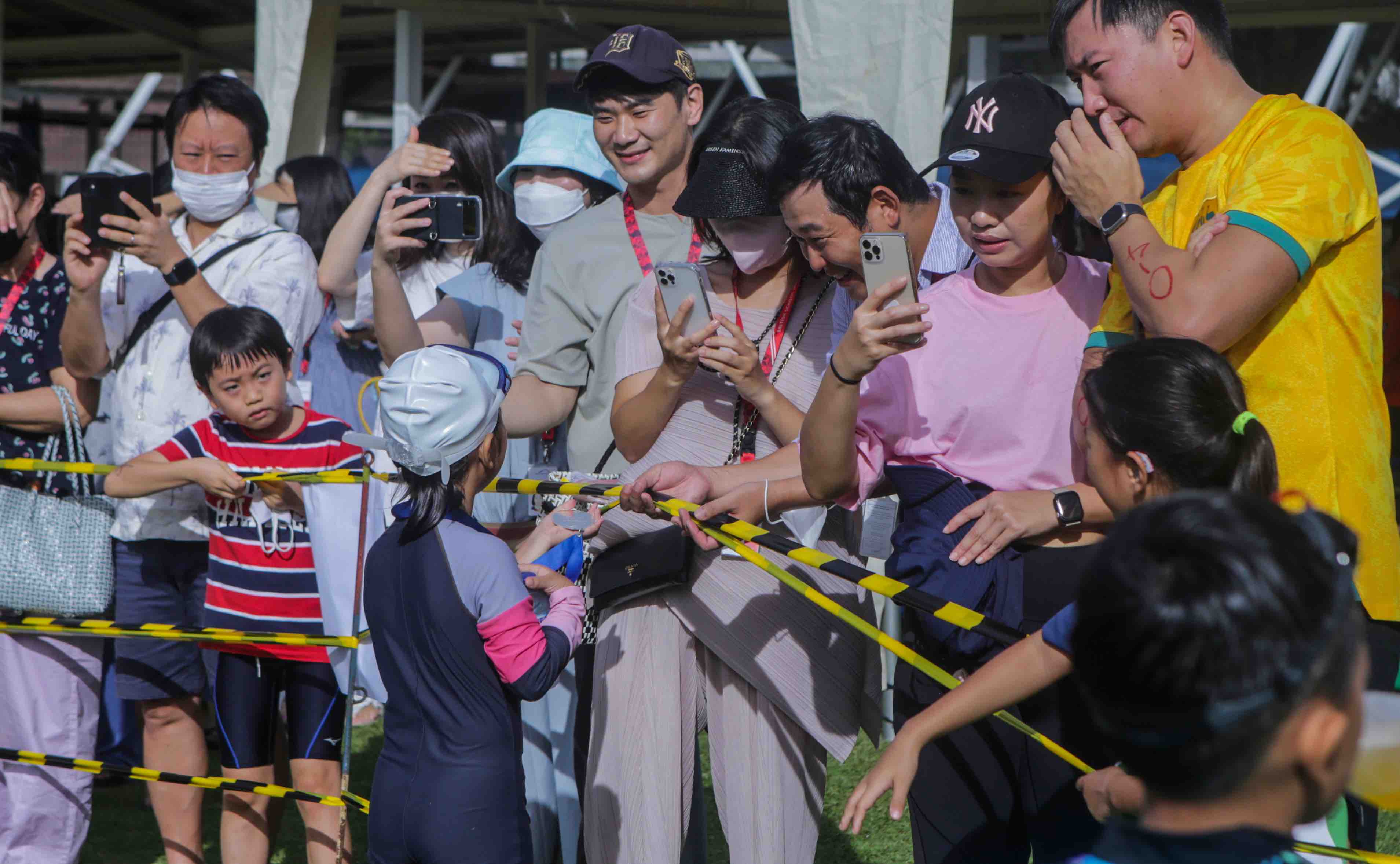 Extracurricular Arts Programme
The Arts Programme at British School Jakarta (BSJ) offers a diverse range of extracurricular activities, including Dance, Film, Theatre, Visual Arts, and Musical Production and Performance. These activities allow our students to explore and pursue their passions beyond the classroom.
We celebrate the arts in the following ways:
Art exhibitions: We showcase students' artwork in school halls, local galleries, or online platforms, providing them with opportunities to display their creativity and gain acknowledgement for their artistic talents.

Performance events: Concerts, plays, dance shows, and musicals are organized to provide platforms for students to showcase their talents and perform in front of an audience, fostering their confidence and stage presence.

Art competitions: We organize contests such as drawing, painting, or sculpture competitions, encouraging students to participate and challenge themselves creatively while receiving recognition for their achievements.

Art classes and workshops: Professional artists conduct classes and workshops where students can learn new techniques, skills, and styles, expanding their artistic abilities and broadening their artistic horizons.

Art integration into the curriculum: Art is integrated into various subjects such as history, science, or language arts, making learning more engaging and dynamic. Students explore connections between art and other disciplines, fostering a deeper understanding of different subjects.

Collaborative projects: Students are encouraged to work together on art projects, promoting teamwork, cooperation, and creative problem-solving.

Community involvement: We actively involve local artists, art organizations, and businesses in our school art programmes, fostering partnerships and enhancing the arts community. This collaboration allows students to gain exposure to different artistic perspectives and connect with the wider artistic community.
Through our Arts Programme, we aim to inspire creativity, foster artistic skills, and promote a lifelong appreciation for the arts among our students. By providing diverse opportunities for artistic expression and engagement, we strive to nurture the artistic talents and passions of our students.
BSJ Art Activities Highlights
Grim Tales
Midsummer Night Dreams
Peter Pan
Dance
Dance has emerged as a flourishing discipline within both the curriculum and extracurricular activities at BSJ. In recent years, we have expanded the options available to our students, enabling them to engage in collaborative performances with fellow Theatre and Music students, as well as participate in dedicated dance events. This evolution demonstrates our commitment to nurturing the artistic growth and passion of our dancers, providing them with opportunities to showcase their talent and immerse themselves in the captivating world of dance.
Film
The In Front Film Society is a student-run club at BSJ that serves as a platform for aspiring filmmakers and those interested in the film industry. The society offers workshops, guest speaker events, film screenings, and project opportunities. Its goal is to provide hands-on experience, exposure to the filmmaking process, and a supportive community for students to grow their skills and interests in film.
Theatre
The In Front Theatre Company is a student-led organization dedicated to organizing and producing theatrical productions. With the guidance and support of teachers or outside professionals, the company takes on the entire process of creating a play, from play selection to casting, directing, set and costume design, and promotion.
This student-led approach provides invaluable hands-on experience in the theatre arts, allowing students to develop leadership and organizational skills while gaining a comprehensive understanding of the production process. By taking on these responsibilities, students have the opportunity to unleash their creativity and bring their artistic visions to life on stage.
In addition to the educational and developmental benefits, the In Front Theatre Company offers more flexibility and creativity in choosing productions. Students have the freedom to explore a diverse range of plays, enabling them to showcase their talents and abilities in a way that resonates with their interests and artistic inclinations. This allows for unique and compelling productions that captivate both the school community and the wider audience.
Visual Arts
The visual arts club is a student-led group dedicated to cultivating and encouraging interest in visual arts among students. This club serves as a platform for students to showcase their creative talents, explore diverse art forms, and engage in collaborative learning. Through workshops, museum visits, and group projects, members have the opportunity to expand their artistic horizons and learn from one another. Exhibitions of student artwork, both within the school and in the wider community, provide a chance for members to share their creations with others. The club's primary goal is to foster a supportive and inclusive environment where students can develop their skills, explore different art styles and techniques, and gain valuable exposure to the world of visual arts.
Musical Productions & Performances
For students interested in the Performing Arts, there is an exciting extracurricular group called In Front. In Front provides a platform for students to learn, collaborate, and produce artistic performances. Over the years, In Front has successfully staged a range of captivating plays, including A Midsummer Night's Dream, Emil and The Detectives, Alice in Wonderland, Great Expectations, Seussical: the Musical, Julius Caesar, Peter Pan: A Musical Adventure, and Little Shop of Horrors. By participating in In Front, students have the opportunity to develop their talents, work as a team, and create memorable theatrical experiences.
Visit the BSJ Youtube Channel to watch the full performance.
Arts Council
A student arts council serves as a vital leadership and organizational structure to promote and support the arts within a school or college community. Comprised of students passionate about music, theatre, dance, and visual arts, the council collaborates to plan and host events, performances, and exhibitions. Beyond organizing artistic endeavours, the council acts as a liaison between the student body and school administration, advocating for arts education and resources. Ultimately, the student arts council aims to cultivate a vibrant and inclusive arts community within the school, providing students with valuable opportunities to engage with and appreciate various art forms.
© 2023 - British School Jakarta