Parent Teacher Association

Alumni

Events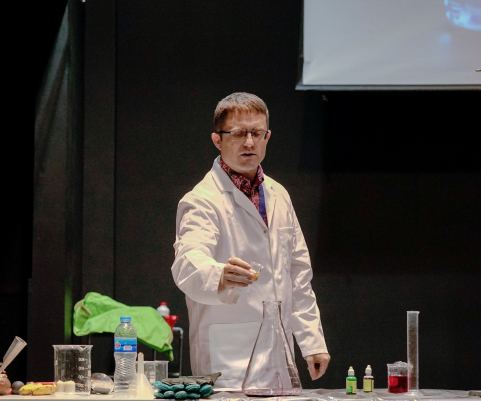 Career

Testimonials

Newsletter

Parent Information

Facilities for Hire

Speak Up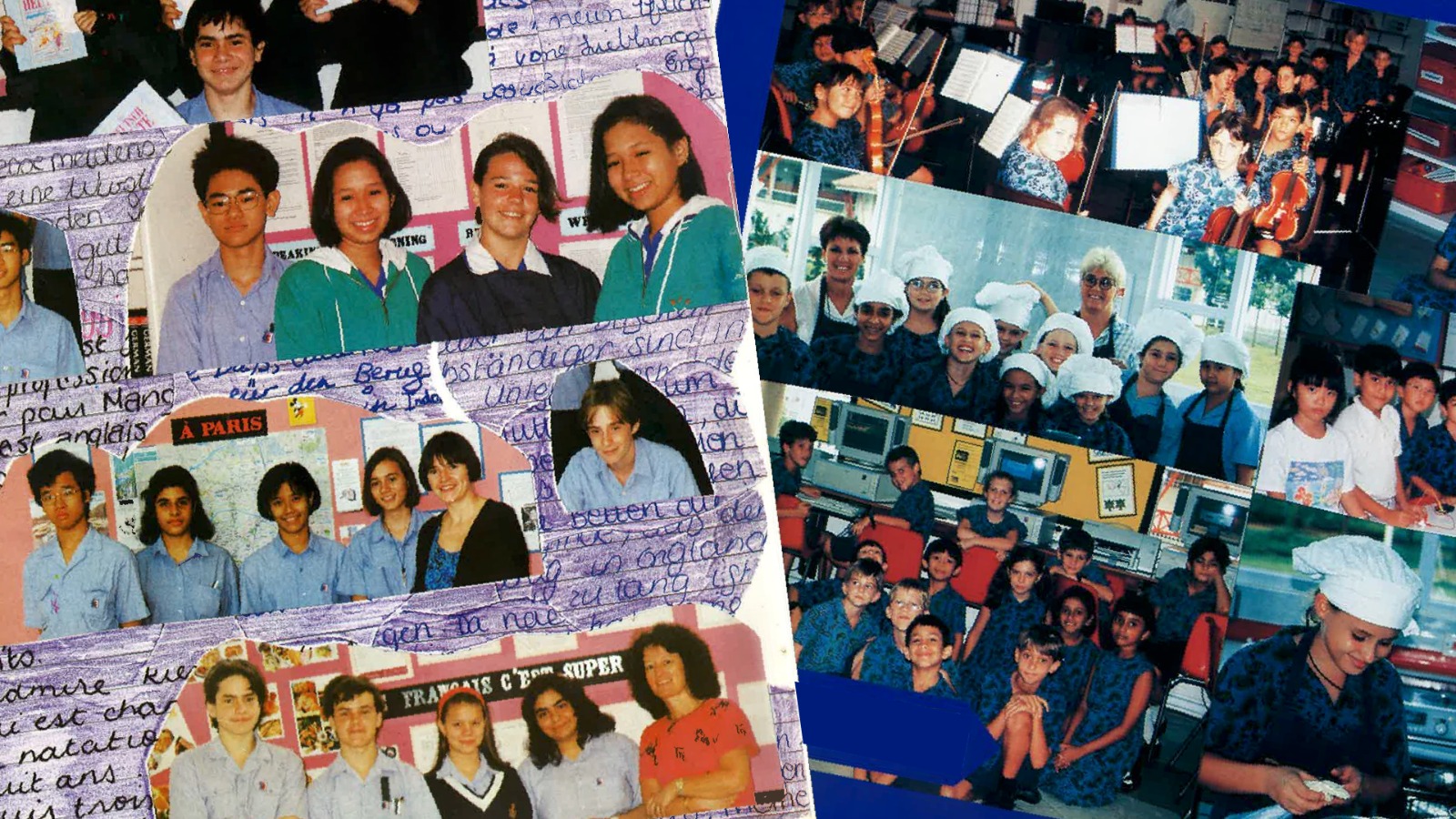 Yearbook

Testimonials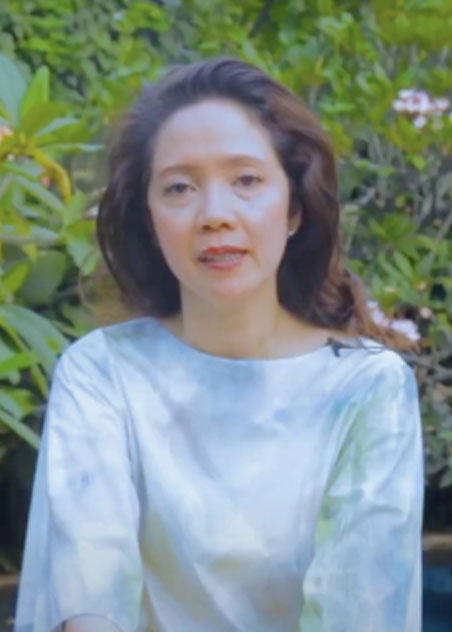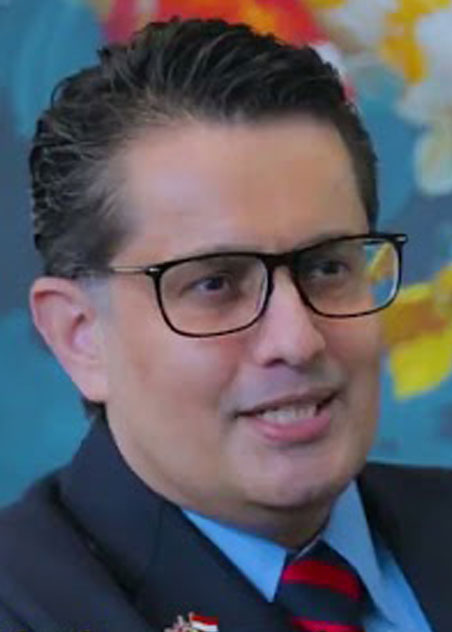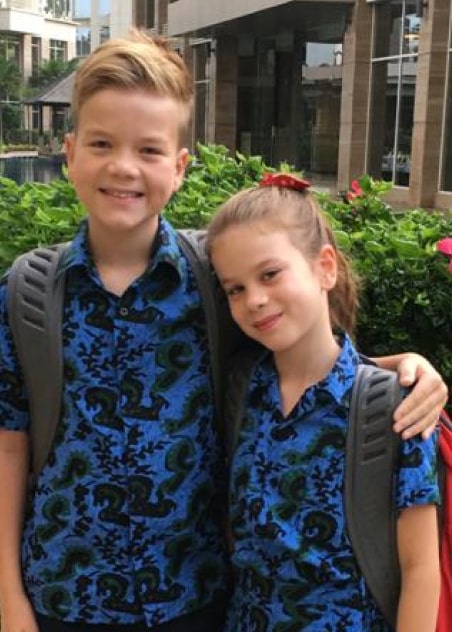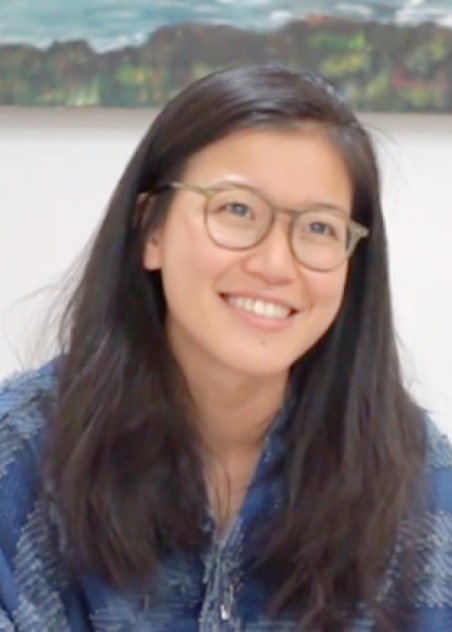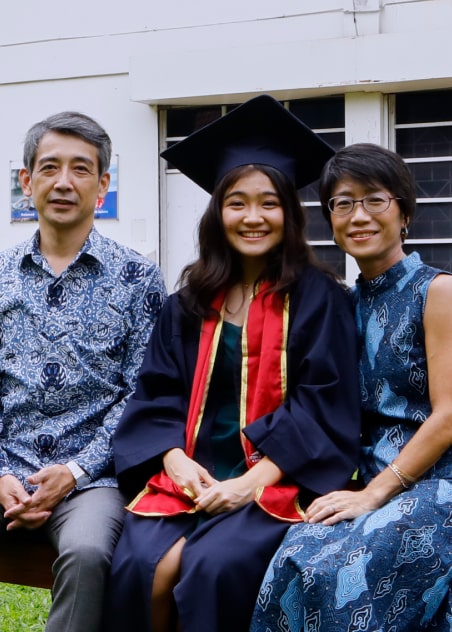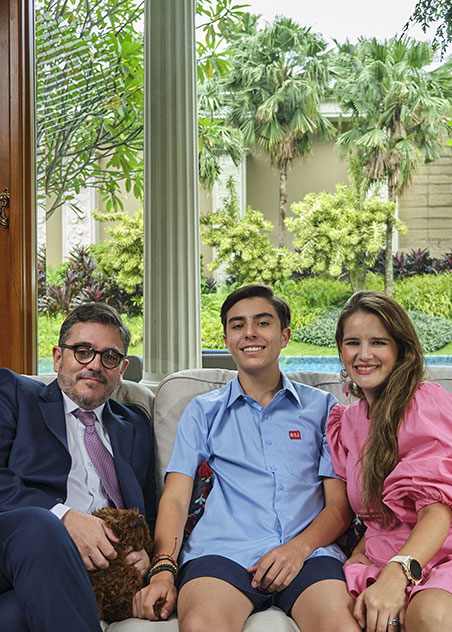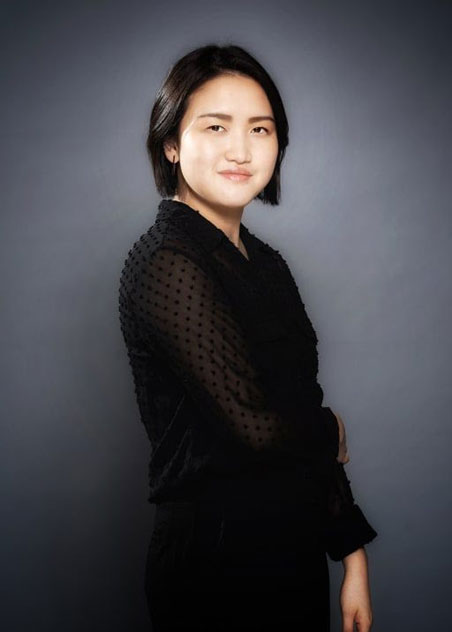 Mrs. Meliza Rusli
Parent Testimonial
Mr. Aziz Sattar
Parent Testimonial
What was your children's most treasured memory during their study at the British School Jakarta ?

One of our son's most treasured memories of his time at BSJ was competing in the FOBISIA games in Bangkok. The team had very successful games but it was the connections and friendships he built during the trip that made it so memorable.

Why or how has the curriculum and/or BSJ's way of teaching benefited their development?

BSJ's focus on Units of Inquiry to teach provided both our children with strong insight into how individual academic subjects connect with each other and are relevant to the world in which we live.

Any particular learning and extracurricular activities which stand out for you?

Both our children enjoy sport and the facilities that BSJ have developed in recent years meant that they were able to participate in their specific areas of interest such as gymnastics, swimming and football. Our kids also really enjoyed the educational residential trips to places such as Sentul and also the ability to work with Sekolah Bisa.

Would you recommend BSJ to other parents?

I would and actually have already recommended BSJ to other parents. The school has a real community feel and the combination of Expatriate children and Indonesian children creates a strong culture.
Fraser Hawkins
Alumni Testimonials
Melissa Kowara, Founder of the Kowara Eatery Group and BIS/BSJ Class of 2007 Alumna, shared her favourite memories of the school with us:

"As part of our IB DP, we took part in something called CAS. We had to do 50 hours of creative stuff, 50 hours of physical stuff and another 50 hours of community service. It was an incredible experience and opportunity to be able to do things that are so out of the box. BIS gave us so many opportunities to connect to different organisations and NGOs."

"I remember one of the initiatives we did was a fundraiser where we washed cars. So we washed the cars of all the teachers and all the students and then we donated the money to a cancer hospital for a child to have an operation."

"BIS gave us so many opportunities for learning valuable life skills and gaining experiences in many different ways. The facilities are just top notch and the teaching quality is just incredible."

"When I have children, I'll also send my kids to BIS for sure. Because I think it's only fair that I give them the same opportunities that my parents gave me!"
Melissa K
Alumni Testimonial
Mr and Mrs Sakamoto had two daughters at BSJ, the older one graduated in 2017, while June, the younger one, was a part of the Class of 2020. We sat down and spoke with Mrs Sakamoto about her family's best moments and most cherished memories from many years at BSJ!

Mrs Sakamoto, you told us that BSJ was recommended to you by your friends before you came to Jakarta. What did they tell you about the school?

We came to Jakarta from Japan and were looking for international schools for our daughters, so a friend of ours told us to go and take a look at BSJ. As soon as we did, we immediately felt welcomed, and that was very important to us, as naturally coming to a foreign country, the kids were very nervous! The first impression we got was very positive, the staff and the teachers that met us and showed us around were very friendly, and the atmosphere, the greenery and the wonderful facilities made us feel at home straight away. And you know, my daughters both swim, so the 50-metre Olympic-sized pool was definitely a big plus!

What are some of your favourite memories from your children's time at BSJ?

Both of my girls are very much into sports, my older daughter played Touch Rugby and was able to go to several overseas competitions as part of the school team through that. And my younger daughter swam every day, so definitely the extensive sports and extracurricular activities programme will be something we will remember fondly.

How would you describe the academic offerings of BSJ in regard to your daughter's development and well-being?

BSJ is known for its excellent IB programme and for generally being a first-class institution academically. That coupled with the strong sports programme helped my daughter to grow into the person she is. For example: Through her participation in sports, she was able to make so many friends across many different year groups. Her teachers and coaches were always wonderfully supportive and very passionate about teaching. As she had swim training every morning before school, she quickly learnt to be well-organised and an efficient time manager. How was your experience with BSJ's University Counsellors? Were they helpful in finding the right university for your daughter?

They were very helpful! As a foreigner, we were not very familiar with overseas universities because my husband and I both went to Japanese universities. The Counsellors gave us enough information and I think my daughter received a lot of information about the universities from which she could choose. And she told me that they were very honest in their feedback and assessment, telling her where she was at, and which level she would need so that she could make the right decision. So we're very grateful. They were very supportive.
Mrs. Sakamoto
Parent Testimonial
Why did you choose BSJ for your child?

For us, the first impression of our child going to the first meeting we had was very important, I remember he felt great, and we could see the happiness on his face when we discovered all the beautiful things BSJ has to offer on campus. Sports are very important for Jaco and for us as we believe that they play a key role in the development of a child. We felt at home from the beginning because people were very nice and received us in such a nice way that we felt like we were back in Colombia. We absolutely loved the academic level that Jaco saw in BSJ during his enrolment exams. We are very glad that with every passing day, we are reassured that we made the best choice by entering BSJ.

Do you have any specific criteria for choosing a school for your child? Could you please share it with us?

The specific criteria we look for when choosing the school are that it has family-centred values, properly maintained premises, and high-quality sports facilities.

What are the most important factors to consider when you are selecting a school for your children?

We believe that is utterly significant that the school sticks to the values that we as a family consider to be important. It is also highly appreciated as it offers complimentary activities like sports and arts and of course, the academic level is good and highly rated.

So far, what do you and your child like most about BSJ?

So far what Jacobo likes the most about school is the community and all the support he has received from his teachers, directors, and classmates. He also loves the quality of the classes, and even though this has been a tough time for everyone, he assures us he loves his classes and that he has learnt a lot. As for us, we have really loved the school it gives us the opportunity to be part of the community as well. Monday meetings and the app allow us to be aware of how things are going. For us, knowing how our child is doing is of the utmost importance.
Mr. Valencia
Parent Testimonial
When did you attend BSJ?

2002-2009, started in year 6 and graduated IB in 2009.

What were your most memorable moments during your years in BSJ?

Too many good memories to name, to be honest, I made so many lifelong friends who are still some of my closest friends now.

But the memories we always talk about are the ones during our yearly residency. We all had to camp outside and sleep in a tent when we were in year 13. We were split into groups and half of us couldn't shower that day so that was interesting, to say the least.

Especially after outdoor activities all day. We had a lot of fun doing team-building activities, especially when we had to make raft boats out of rope and plastic barrels. It was supposed to be a race to get everyone on this " boat" and across the lake. I think by the halfway point everyone's "boat" fell apart and we all ended up swimming across this fairly murky lake and just had the best time.

I loved how close-knit the BIS community was and we all enjoyed spending time together as an IB cohort especially during long bus rides to the outskirts of Jakarta to do these residentials.

How do you think BSJ shaped you as an individual?

I spent most of my formative years in BIS, so I learnt and grew up a lot. I was lucky to be taught by some really amazing teachers and be looked after by a really experienced and wonderful IB coordinator at the time- Mr Ian Davies. BIS taught me to think for myself and form my own opinions. Some of those skills I still use to this day in a professional environment.

It also allowed me to learn about different cultures and have friends from all over the world. And now as an adult, those friendships are a really foundational part of my life. I definitely wouldn't be who I am today without BIS

Did the BSJ Uni Hub play a role in helping you to get into the University of Manchester? How?

At that time all our University applications were handled by the IB team. Mr Davies and the Assistant IB Co-ordinator Mrs Barlow personally wrote all the recommendation letters etc and helped us to prep for interviews too.

I went to the University Of Manchester for Fashion Marketing which no one else was doing at the time. And the teachers were really supportive in helping me to get the required points and helped me through the UCAS application process as well. I remember my tutor helping to proofread and give me recommendations to make my personal statement the best that it can be.

You are working for/at an educational startup company, that sounds interesting! Tell us about that!

Yes sure, this is my 3rd startup actually so I've been working in the start-up field for a while but this is by far the most challenging. It's called ELSA Speak, it's a US-based start-up that focuses on improving the English speaking skills of non-native speakers.

I'm the only person here working for the company so it has its challenges, but it's also amazing that I can help Indonesian students/non-native speakers in some small way. Especially with the school closures during this pandemic, it's all app-based so they can learn literally from anywhere and at any time.

Any messages for current and future BSJ Students?

Enjoy the experience as much as you can! I mean it's hard now with all studying happening virtually but I truly only have the best memories from my time at BIS and would go back to do it all again if I could ( even IB believe it or not). And just remember that you will take a lot of the friendships with you as everyone moves on, so definitely cherish those.

For future BSJ students, you get to be a part of a great community of students and teachers. It's more than just a school, you really get to feel the school spirit when you join BSJ.
Sandra W
Alumni Testimonials
© 2023 - British School Jakarta