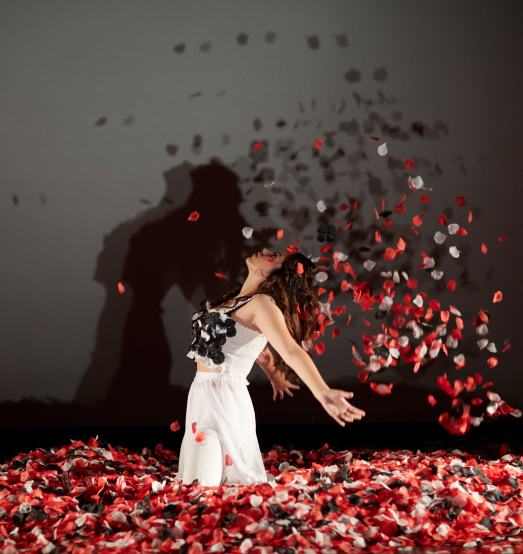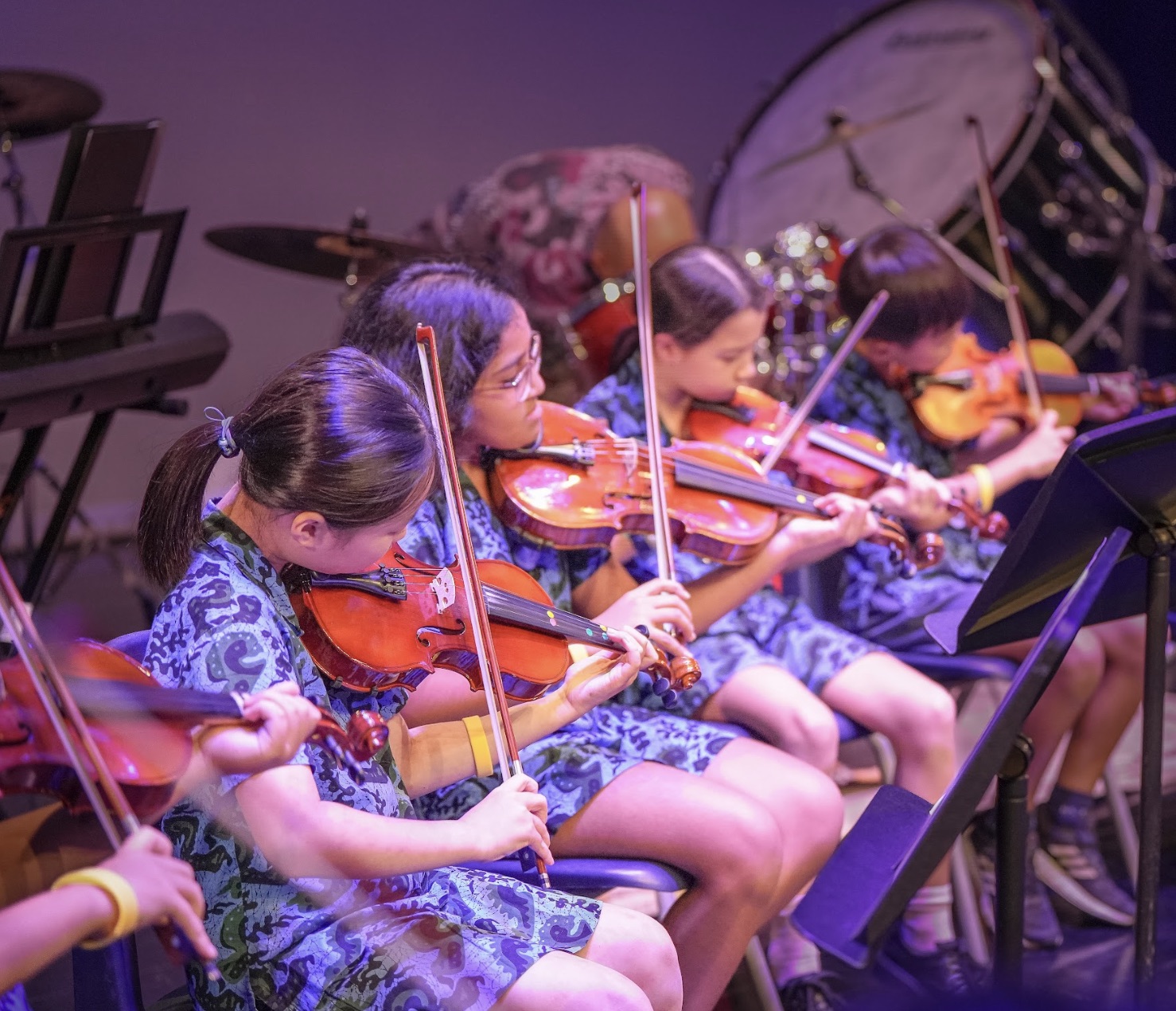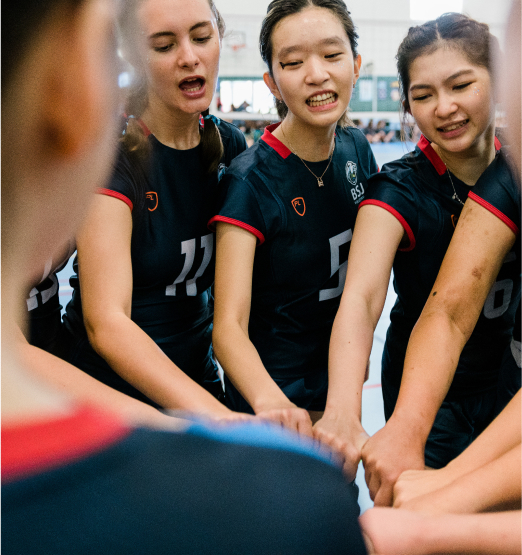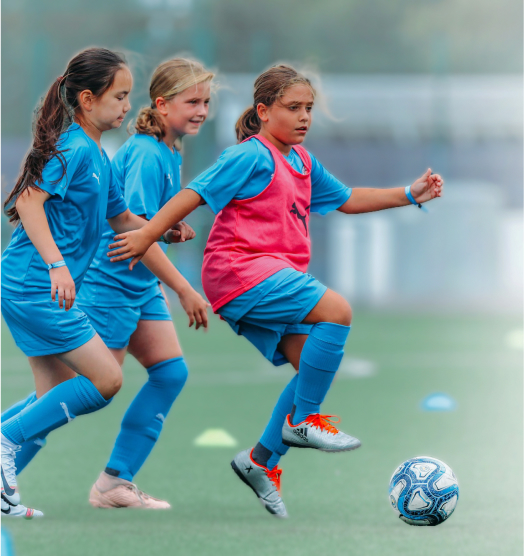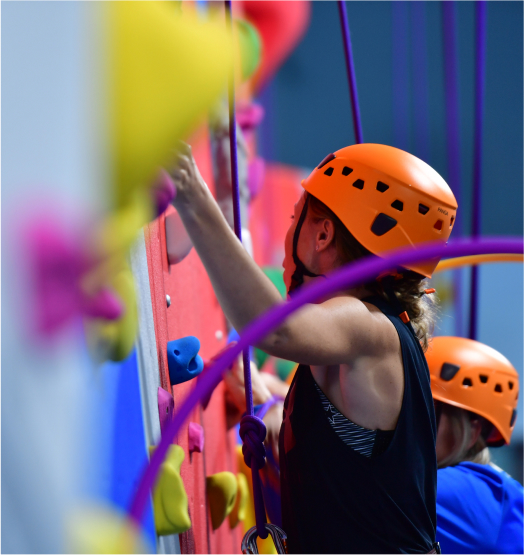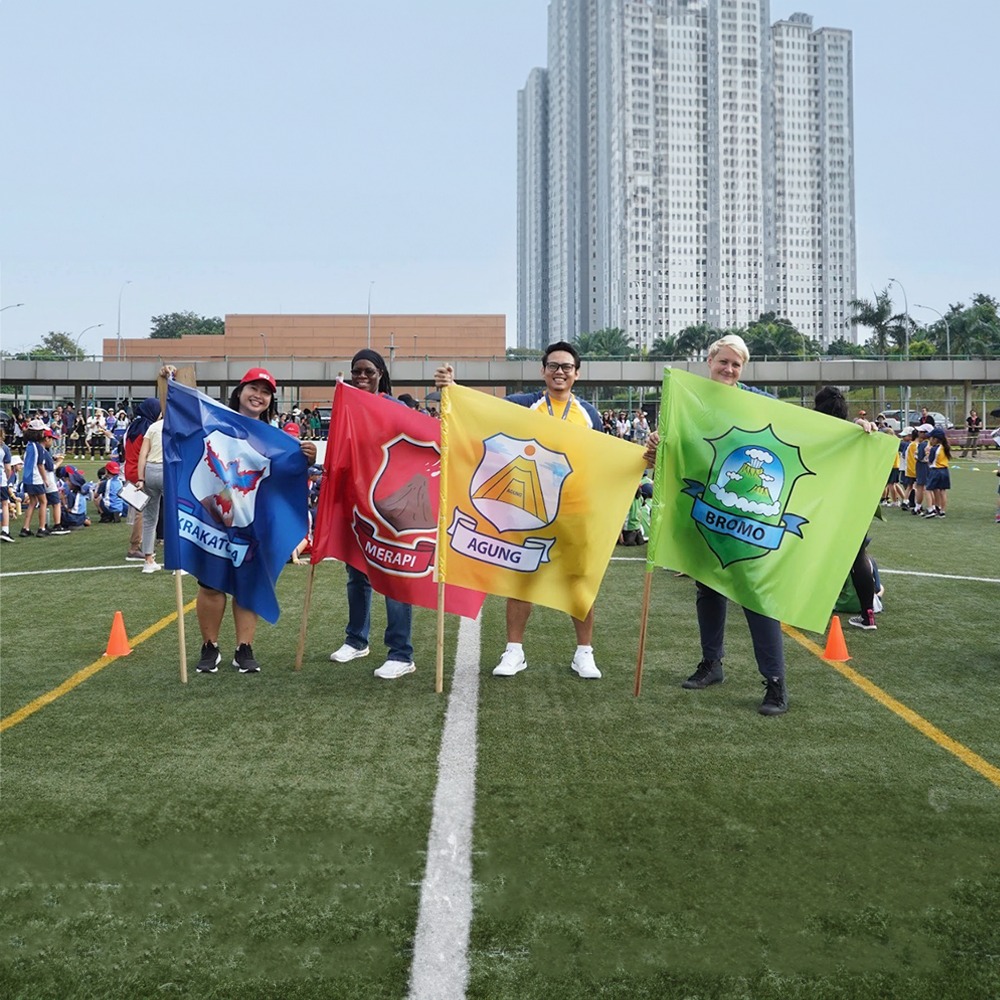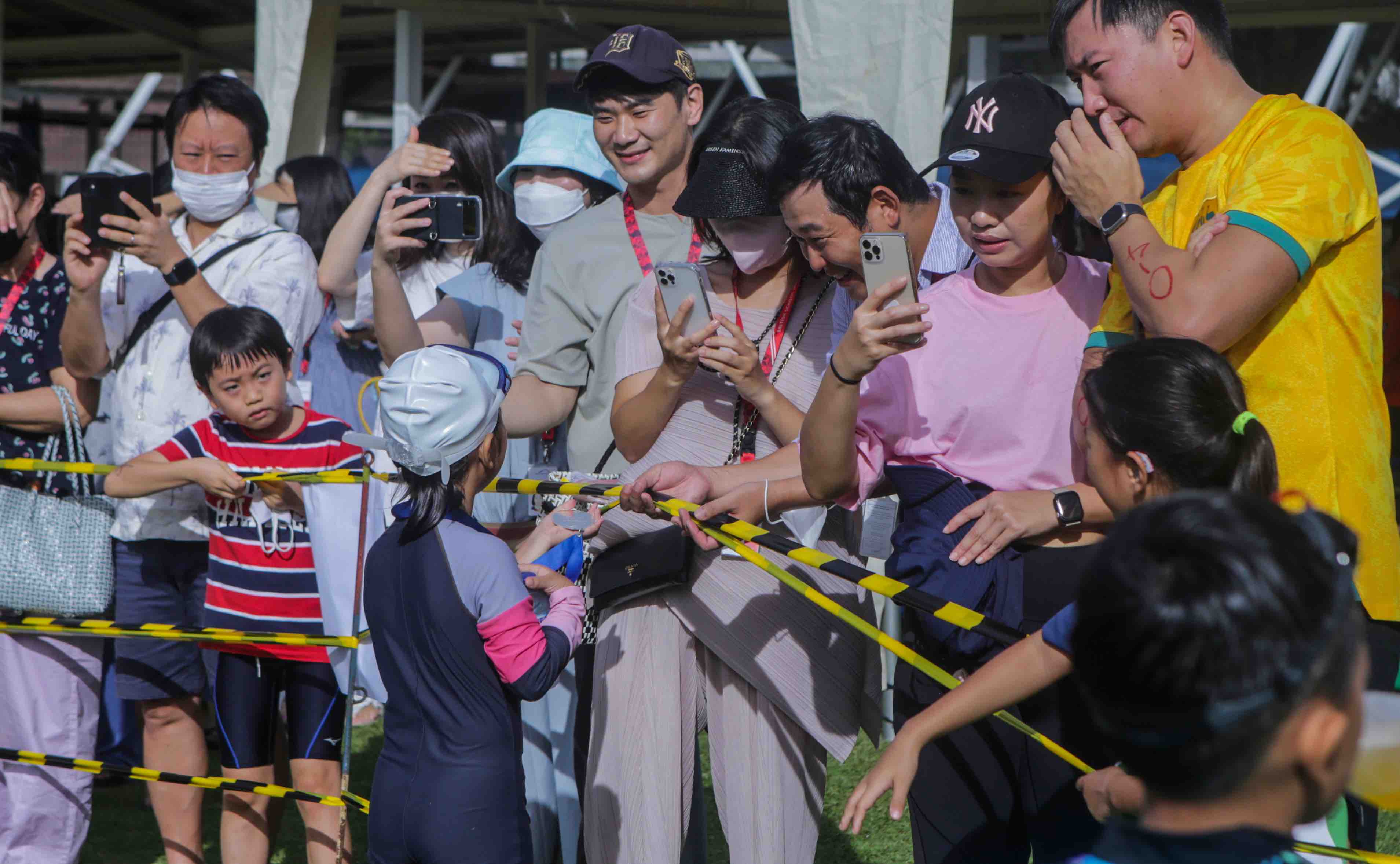 BSJ Football Education: Embracing the Manchester City Way
Manchester City Football Club (MCFC) is an English professional football club based in Manchester that competes in the Premier League which is the highest level of English football. Founded in 1880, the club has a rich history and is known for its success in domestic and international competitions including winning numerous league titles.
The British School Jakarta (BSJ) Football Education programme, in collaboration with Manchester City Football Club, offers authentic and innovative coaching programmes for students. Drawing on Manchester City's coaching philosophy and methodology, BSJ provides a world-class football programme for its students and the external community.
Through a structured approach aligned with MCFC's philosophy, the BSJ MCFC Football programme caters to players' individual development stages:
Play For FUN

Play To LEARN

Play To PROGRESS

Play To PERFORM
In addition to the recreational programme, BSJ MCFC also offers development squads for aspiring players. This partnership allows players to thrive in an environment that aligns with their specific needs and goals.
Meet the Coaches
BSJ is proud to have a team of highly qualified coaches for the Football programme. Led by experienced expatriate coaches Steven Jackson and Richard Lawn, the programme is supported by six local coaches who are undergoing the MCFC coaching development programme. Together, they ensure that players receive expert guidance and support to enhance their skills and reach their full potential.
Manchester City Football Curriculum at BSJ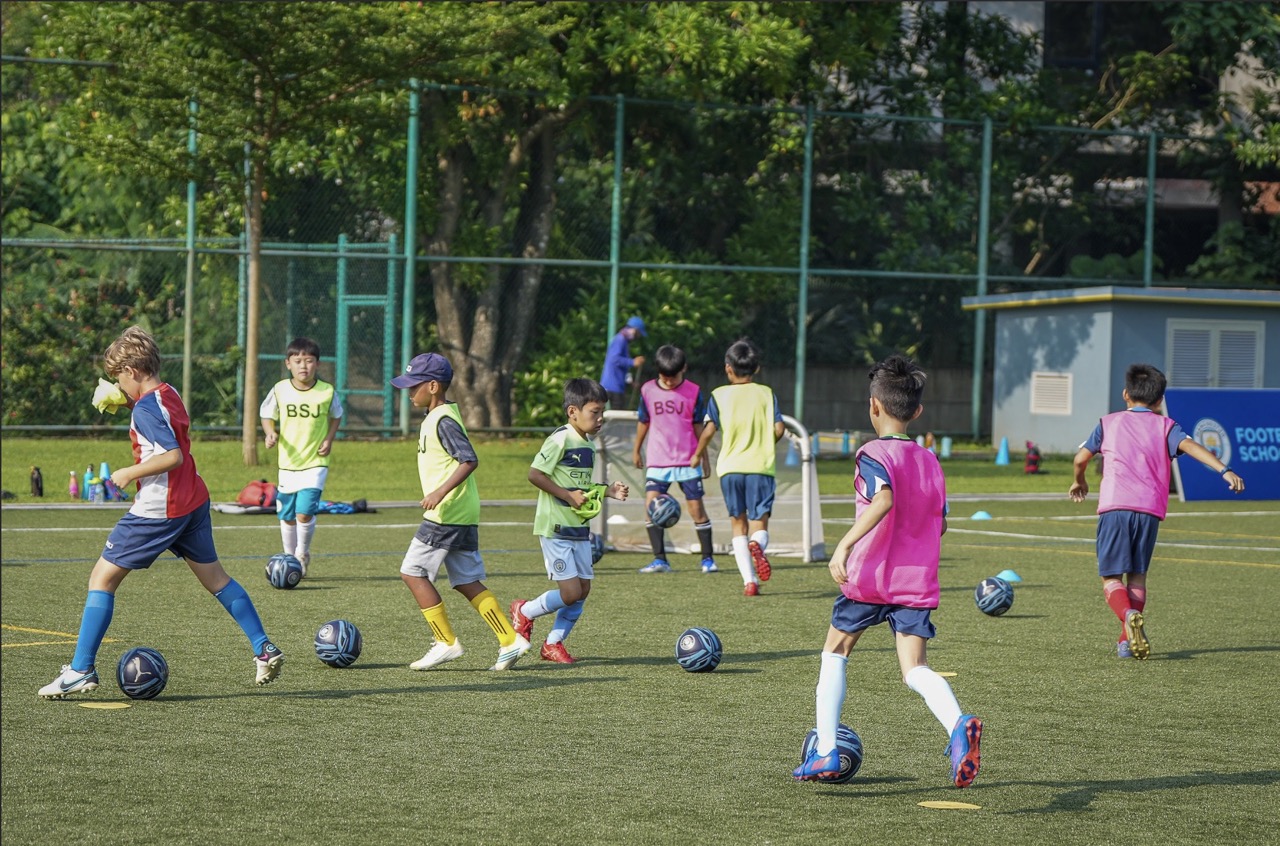 Manchester City Football as an Extracurricular Activity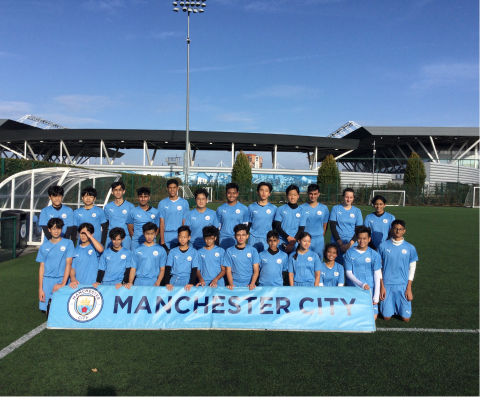 Manchester City Football School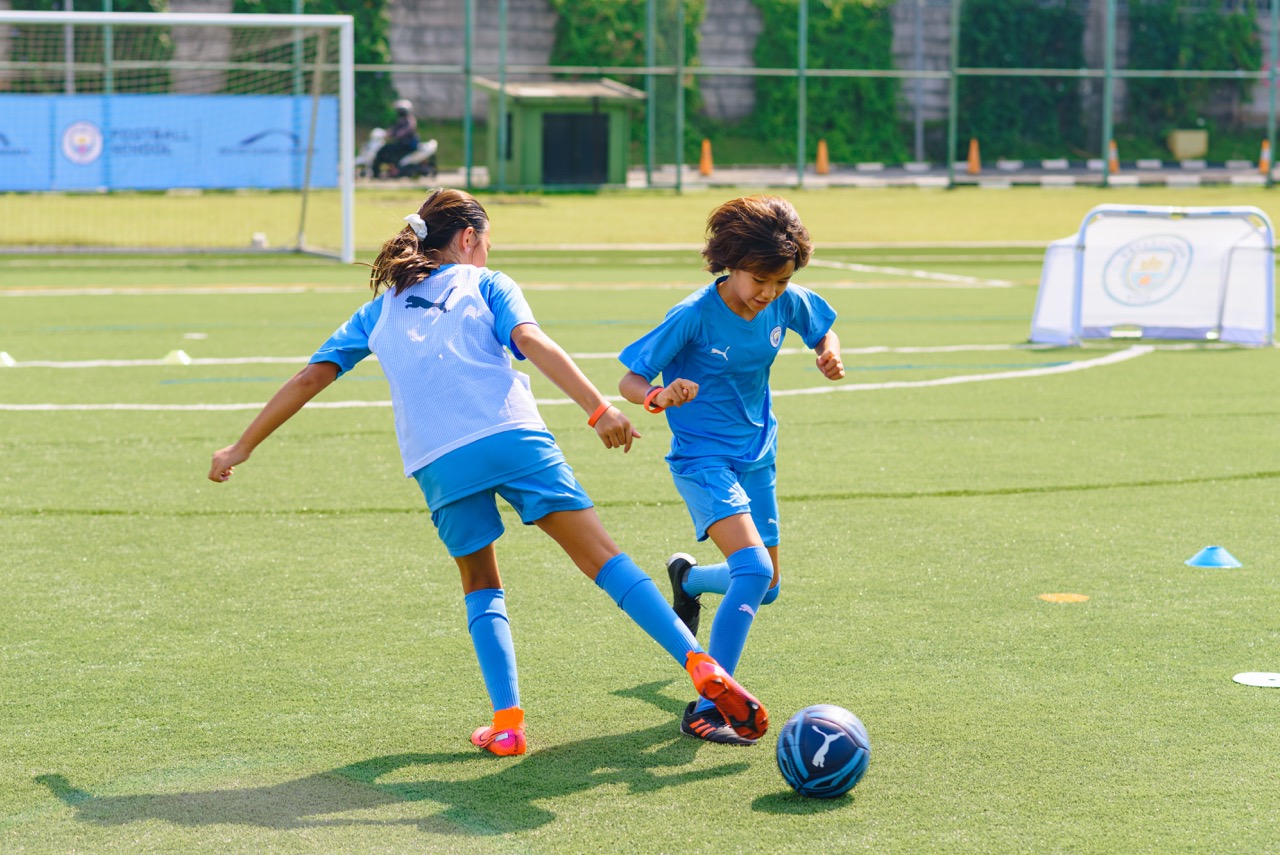 © 2023 - British School Jakarta