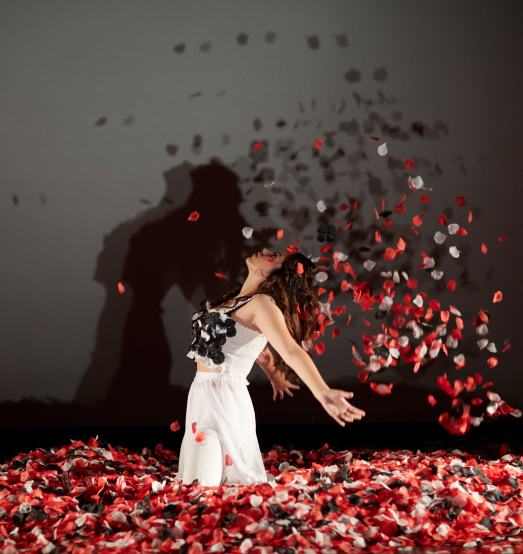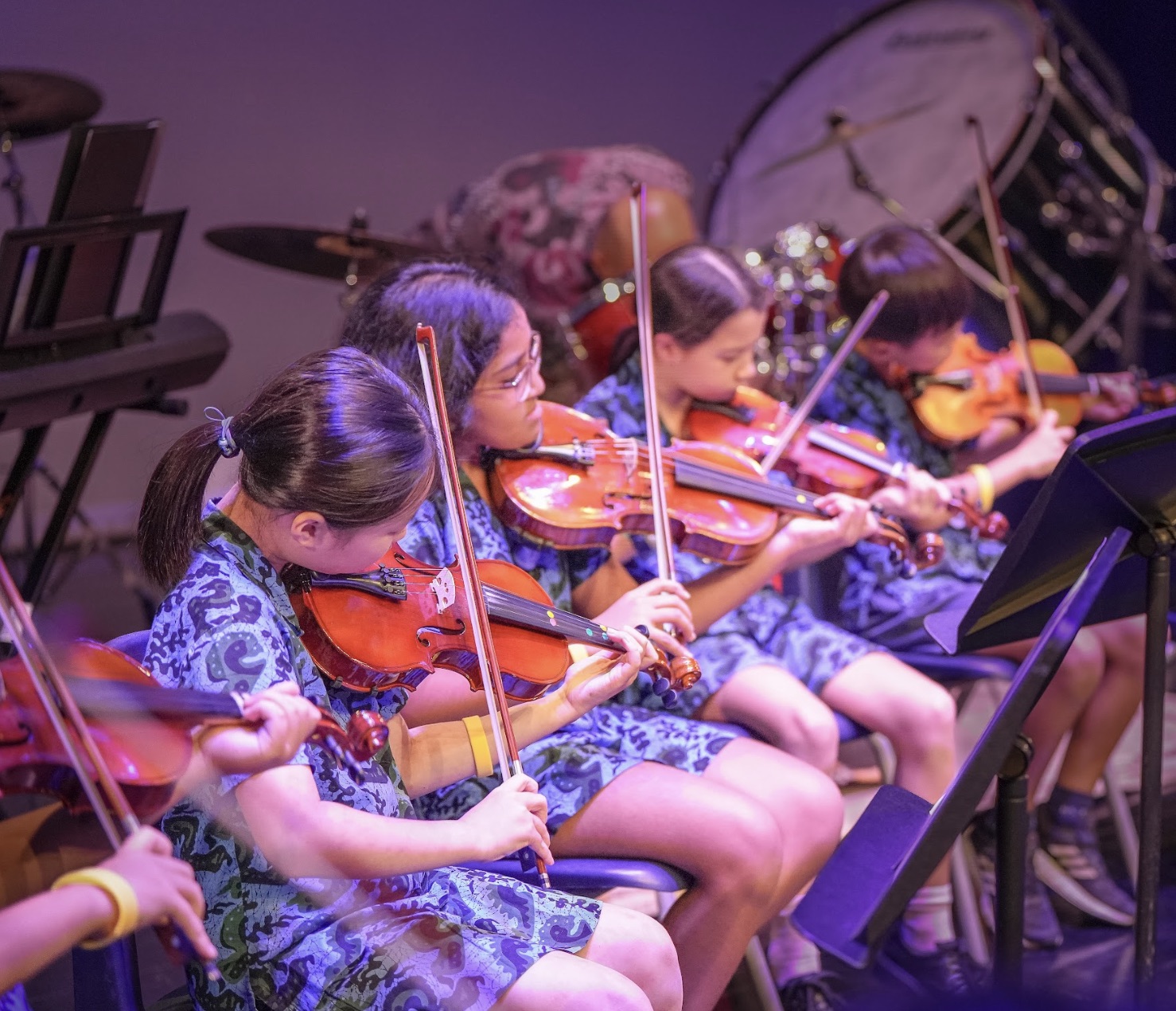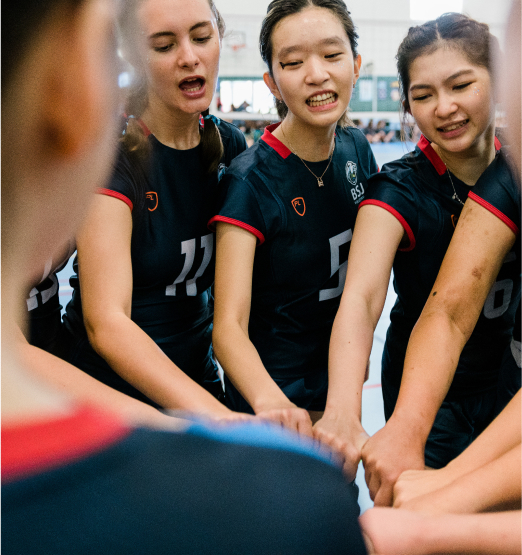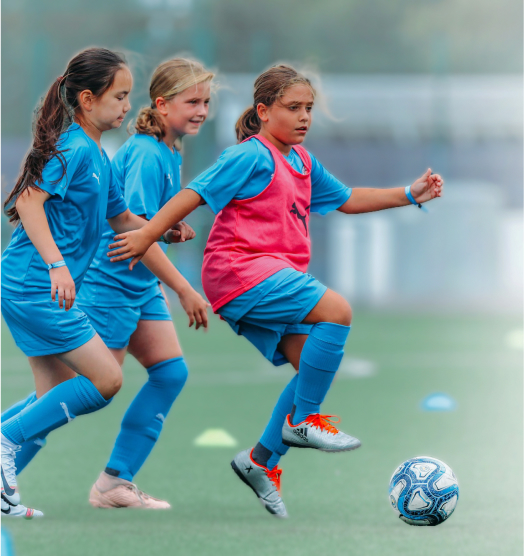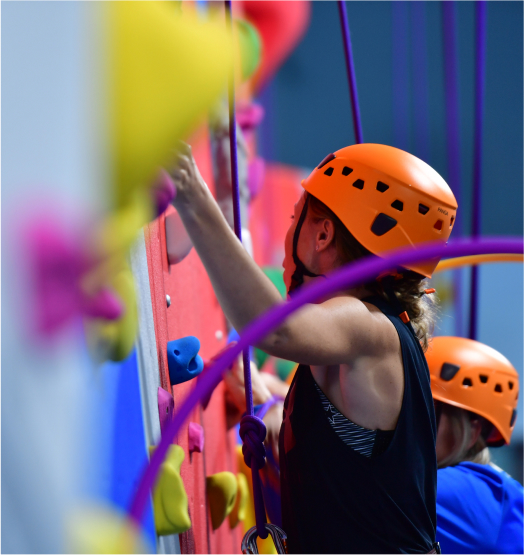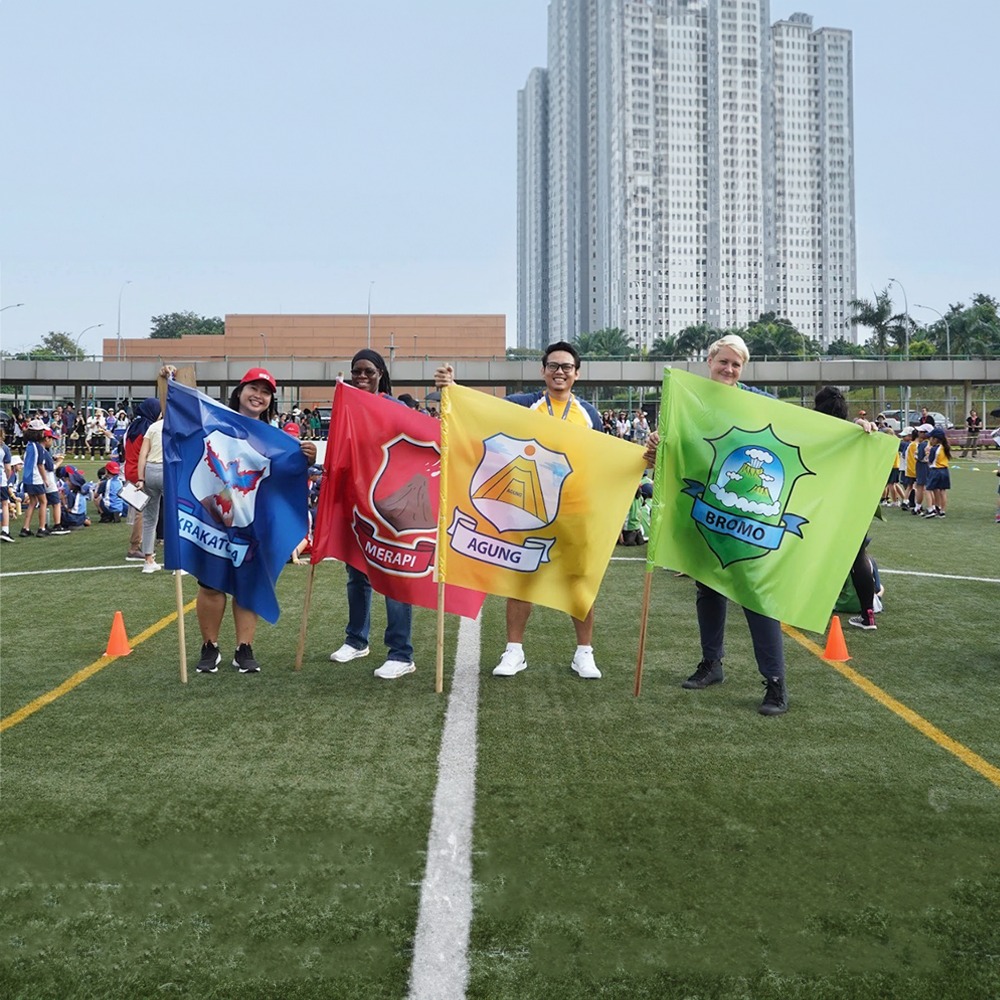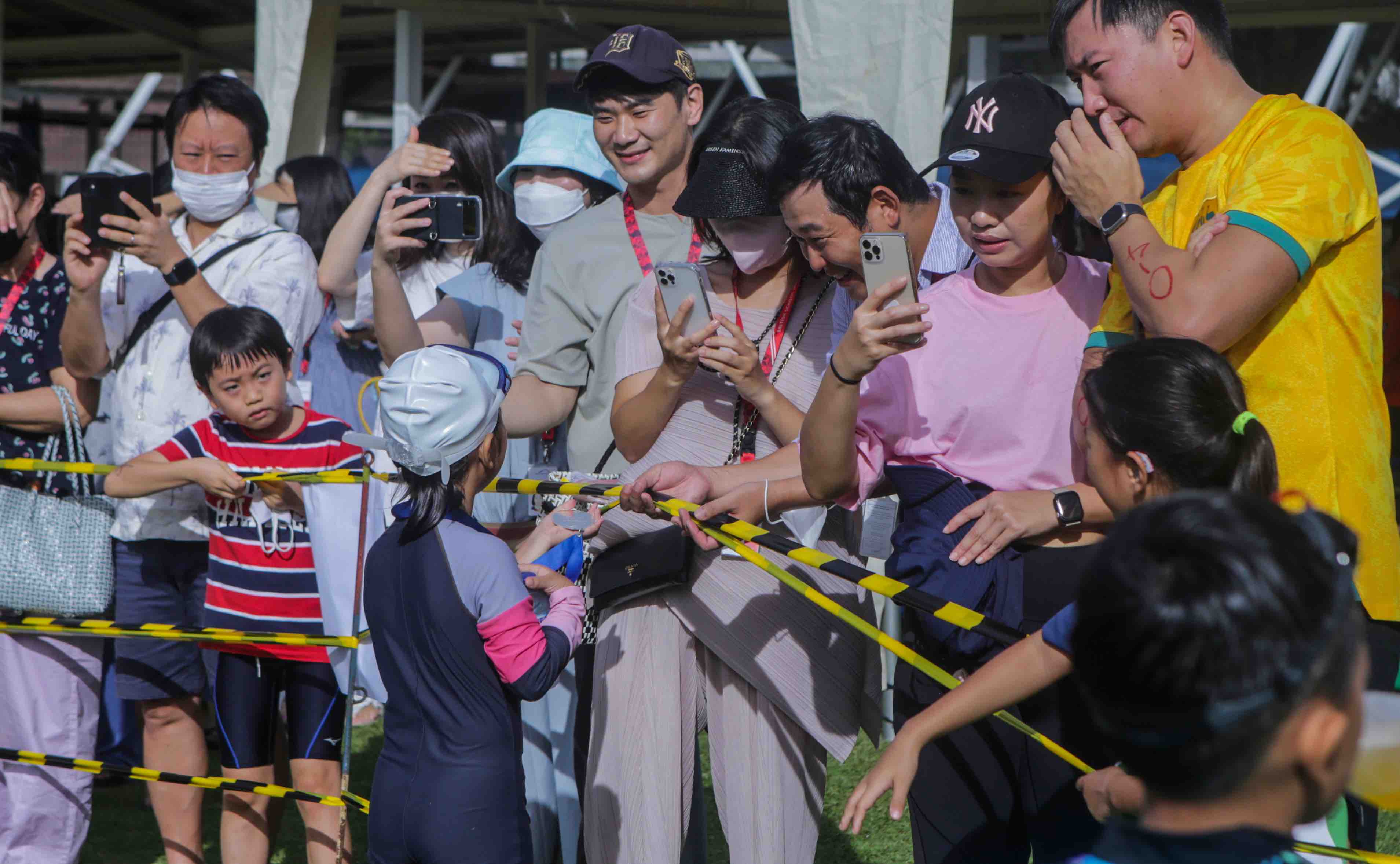 Extracurricular Music Programme
British School Jakarta's (BSJ) Extracurricular Music Programme offers a diverse range of opportunities for students to engage in musical enrichment led by highly experienced musicians and teachers. With a focus on achieving excellence while promoting inclusivity, the programme provides a platform for students of all abilities to develop their musical talents and explore their passion for music.
Choirs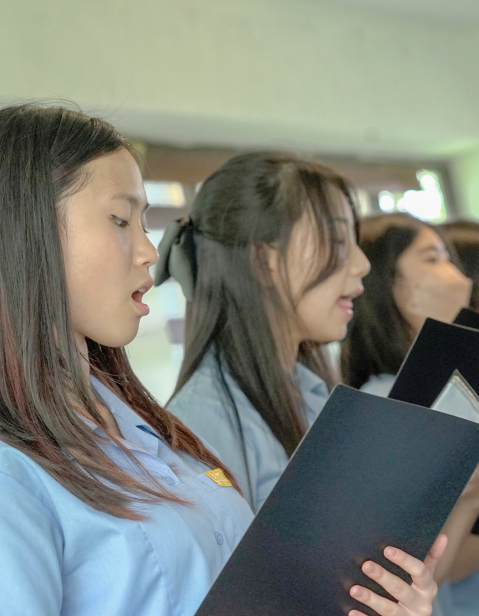 Instrumental Ensembles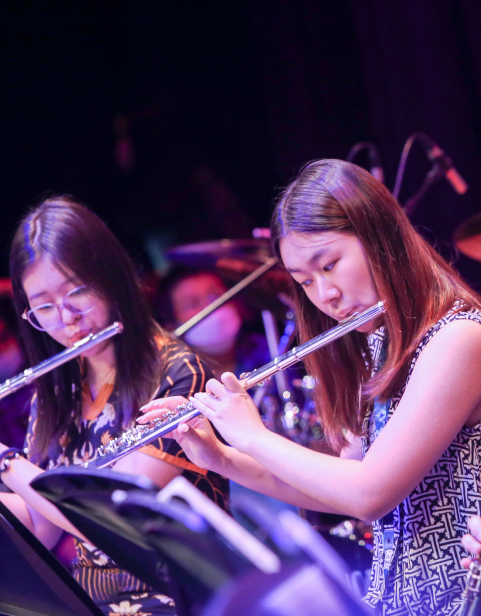 The Primary Enrichment Programme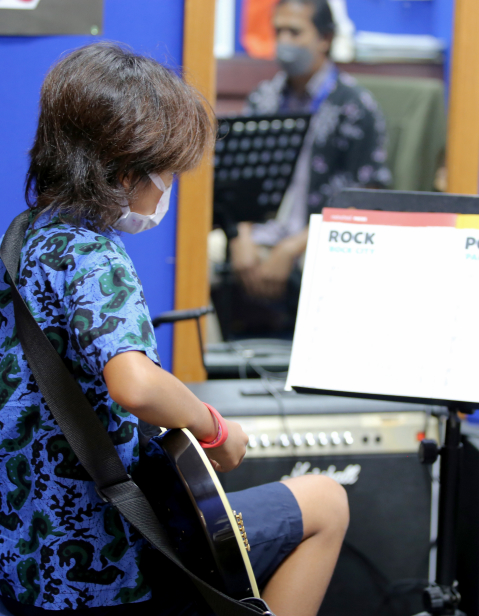 Choirs
Primary Choir: A vibrant and inclusive musical ensemble that aims to foster a love for singing among students. Through weekly rehearsals, students not only enhance their vocal skills but also develop a strong sense of teamwork and discipline. Led by experienced vocal instructors, the choir focuses on building a solid foundation in vocal technique, including proper breath control, pitch accuracy, and vocal projection. The repertoire consists of a wide range of age-appropriate songs, including folk tunes, popular children's songs, and traditional choral pieces. In addition to regular rehearsals, the Primary Choir also has the opportunity to showcase their talent through regular performances. By participating in the Primary Choir, students not only cultivate their musical abilities but also gain confidence and a sense of accomplishment through the joy of singing together.
Secondary Choir: Provides a platform for experienced singers to further enhance their vocal abilities and explore challenging repertoire with a heightened level of artistry. Through rehearsals and specialized instruction, students in the Secondary Choir refine their vocal techniques, including breath control, tone production, and expressiveness. The carefully selected repertoire encompasses a wide range of musical styles, including classical, contemporary, and multicultural pieces. The Secondary Choir provides unique opportunities for students to collaborate with guest artists, attend workshops, and participate in performances and community events, showcasing their honed vocal abilities to wider audiences. By being part of the Secondary Choir, students develop a deep appreciation for the art of choral singing, enhance their musicality, and experience personal growth through artistic expression.
Instrumental Ensembles
School Orchestra: A flagship ensemble for instrumentalists, the School Orchestra welcomes talented musicians to showcase their skills through captivating performances.

Chamber Orchestra: Tailored for advanced musicians, the Chamber Orchestra delves into music from the Baroque, Classical, and Romantic periods, offering a rich musical experience.

International Baccalaureate (IB) Ensemble: This ensemble brings together students from Years 12 and 13 to collaborate and perform at notable events, such as the Year 13 Graduation Evening and Speech Day.

Guitar Ensemble: From classical to electric guitarists, the Guitar Ensemble provides a diverse musical experience, allowing students to showcase their talents in various genres.

Soul Band: This popular ensemble offers a platform for singers, saxophonists, trumpeters, pianists, guitarists, bassists, and drummers to collaborate and perform soul classics.

Pop Orchestra: Bringing together vocalists, guitarists, bassists, pianists, drummers, and string players, the Pop Orchestra specialises in specially arranged Pop and Rock repertoire.

Electronic Group: Collaborating with students interested in Music, ICT, and technology, the Electronic Group produces electronic-based music, welcoming keyboardists, drummers, and vocalists.

Indonesian Music Ensemble: Fusing traditional Indonesian instruments with western instrumentation, this ensemble explores culturally rich musical experiences under the guidance of Pak Yaser.

Super Groups: Year group ensembles offer contemporary musicians an opportunity to work together and perform, with entry to these groups dependent on audition.

Rock Bands: Student-organized Rock Groups provide an avenue for musicians to collaborate and perform in events such as 'Battle of the Bands' competitions and 'Friday Live' sessions.

Pit Bands: Students have the chance to form special Pit Bands that support musicals and productions organised by the Drama department.


The Primary Enrichment Programme
British School Jakarta's (BSJ) Primary Enrichment Programme, created by our dedicated music staff, presents a diverse array of musical opportunities. Students are encouraged to explore and cultivate their instrumental and ensemble playing skills by participating in various ensembles, including:
String Ensemble
Brass and Wind Ensemble
Guitar Ensemble
Keyboard Ensemble
Recorder Ensemble
Indonesian Music Ensembles featuring Gamelan, Angklung, Sumatran Drumming, and TalempongIndonesian Music
Primary Rock Bands
The Primary Music department also runs the Primary Band and Primary Orchestra during the Primary School Enrichment time, providing additional avenues for musical development.
Through this comprehensive Music Programme, BSJ nurtures a vibrant musical community, fostering excellence, inclusivity, and a lifelong love for music.
Rockschool Vocational Qualification (RSVQ)
British School Jakarta proudly offers the Rockschool Vocational Qualification (RSVQ) specifically designed for students passionate about contemporary music. With tailor-made music qualifications crafted by Rockschool (RSL), our programme is dedicated to nurturing the talents of contemporary musicians.
BSJ offers students the opportunity to pursue the Rockschool Vocational Qualification (RSVQ) through two certified programmes: a Music curriculum and an extracurricular activity. The RSVQ approach provides students with greater engagement and better results as they have the freedom to choose their learning and take control of their musical journey.
RSVQ as Music Curicullum
In Year 9, students begin their RSVQ journey by undertaking the Rockschool Vocational Qualifications Level 1 Music Practitioner qualification. The Music curriculum aligns with the Middle Years Programme (MYP) framework, allowing students to develop subject-specific and interdisciplinary understanding. The adaptable framework incorporates two RSVQ units: Music Sequencing & Production and Listening to Music. Upon completing both units, students will receive the Rockschool Vocational Qualifications Level 1 Certificate Award.
RSVQ as Extracurricular Activities
BSJ also offers the RSVQ Extracurricular Activity (ECA), taking place after school hours. This pathway follows the Rockschool Vocational Qualifications Level 1 Music Practitioner qualification. The RSVQ ECA includes two units: Music Rehearsal Skills and Live Performance. Upon successful completion of both units, students will be awarded the Rockschool Vocational Qualifications Level 1 Certificate.


BSJ Music Instrumental Programme
Term 2 Concert: Rockin' Through The Ages
© 2023 - British School Jakarta