University Hub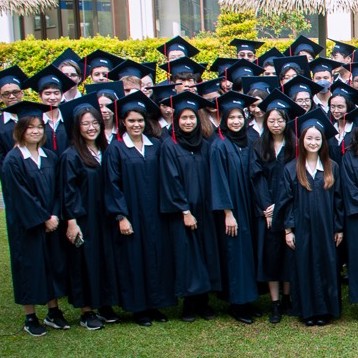 Welcome to our University Hub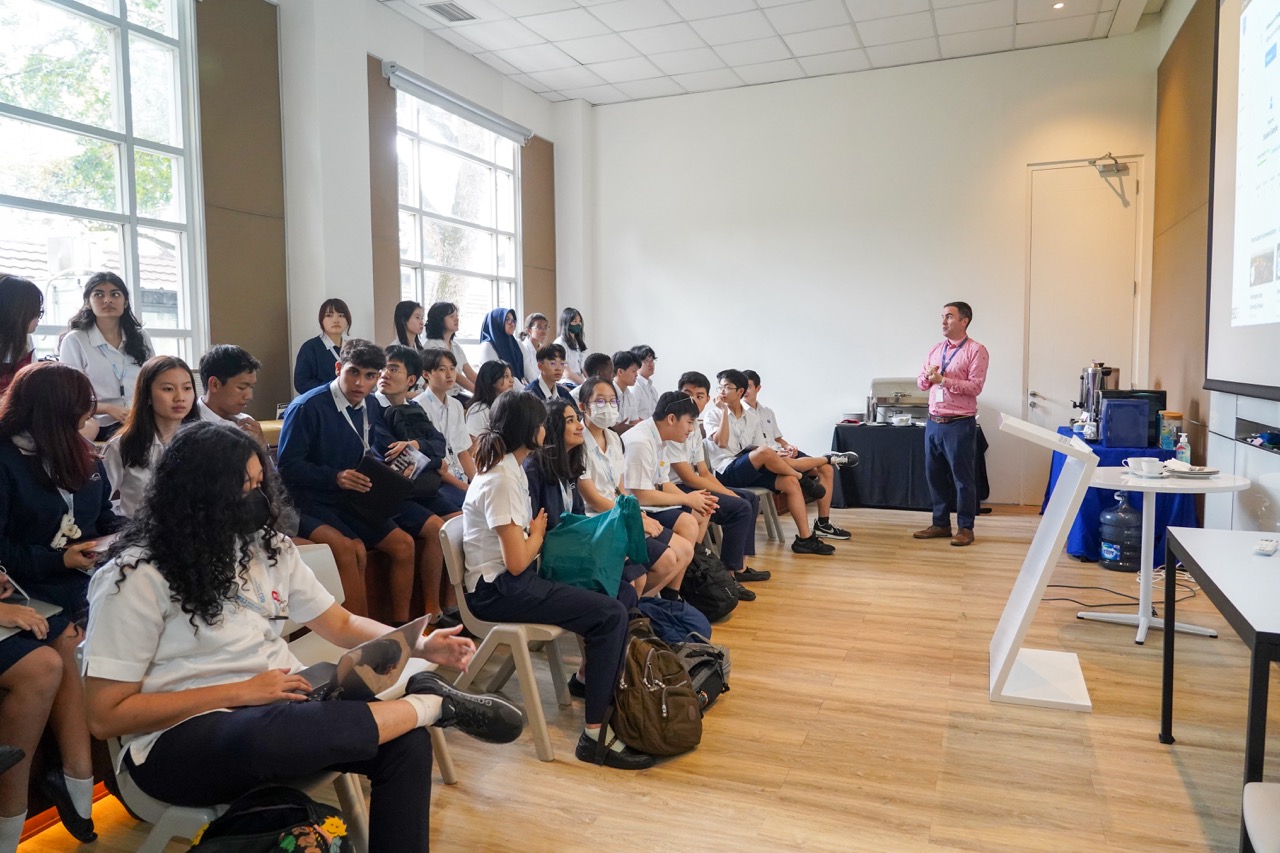 Our University Counsellors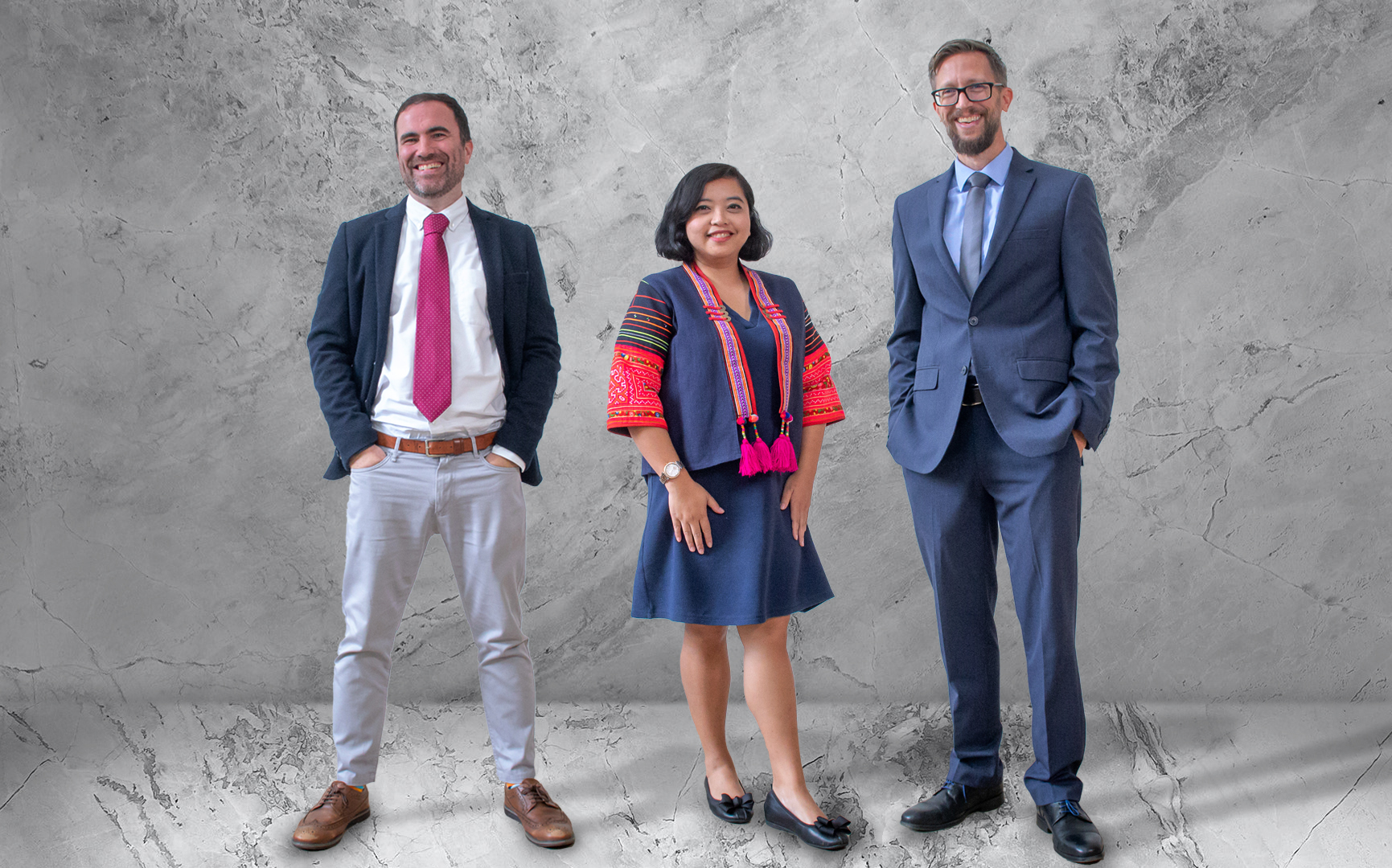 University Destinations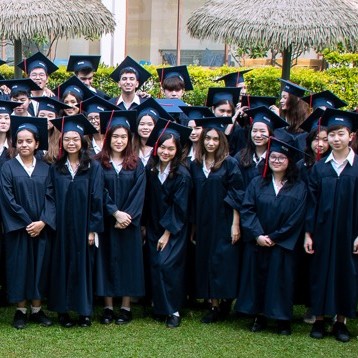 University Destinations
The momentous occasion of the Year 13 graduation ceremony was filled with joy, pride, and a profound sense of accomplishment. The Class of 2023 came with their proud parents to the Graduation Ceremony, held at BSJ on 20 May, and bid farewell to their high school years, eagerly embracing the next chapter of their academic journey.
Among the many reasons for celebration, one of the highlights was the announcement of the university offers received by these remarkable graduates from prestigious institutions in the UK, USA, and around the world. It was a testament to their hard work, dedication, and immense talent that they had secured such incredible opportunities.
Congratulations, Class of 2023! Wishing you the very best for a future brimming with growth, success, and unforgettable experiences.
BSJ students' University Destination in 2022

ArtCenter College of Design

Auburn University

Babson College

Boston University

Brown University

Charles University, Czech Republic

City University of London

Columbia University - Barnard College

Purdue University

Dartmouth College

Durham University

Ecole Hoteliere de Lausanne-Hospitality and Business Management

Fordham University

Glion Institute of Higher Education

Goldsmiths University of London

Hong Kong University of Science and Technology

King's College London

Laguna College of Art and Design

Liverpool John Moores University

London School of Economics and Political Science

Loughborough College

Loyola Marymount University

Met Film School, London.

New York University

Newcastle University

Northeastern University

Nottingham Trent

Pratt Institute

Princeton University

Queen Margaret University Edinburgh

Queen Mary University of London

Rhode Island School of Design

The University of Nottingham

Tufts University

University College London

University of Bath

University of Bristol

University of British Columbia

University of California, San Diego

University of Central Lancashire (UCLAN)

University of Exeter

University of Indonesia

University of Leeds

University of Massachusetts, Amherst

University of Melbourne

University of Queensland

University of Southern California

University of the Arts London

University of Toronto

University of Washington

University of Western Australia

University of British Columbia

Wageningen University and Research Centre

Zhejiang University

BSJ students' University Destination in 2021

Amsterdam University College

Babson College

Bentley University

Boston University

City, University of London

Coventry University

Durham University

Embry Riddle Aeronautical University

Essex University

Georgia Institute of Technology

Imperial College London

Jakarta International College Monash

King's College London

Kwantlen Polytechnic University

Leeds University

Leiden University

Loughborough University

Loyola Marymount University

Marymount Manhattan College

Michigan State University

Monash University

New York University

Northeastern University

Oxford University

Queen Mary University of London (Barts and The London School of Medicine and Dentistry)

Stanford University

The Hague University of Applied Sciences

University College London

University of Alberta

University of British Columbia (UBC)

University of California, Berkeley

University of California, Davis

University of California, Irvine

University of Central Lancashire

University of Exeter

University of Groningen

University of Notre Dame

University of Sheffield

University of Sydney

University of Toronto

University of Washington

University of Waterloo

University of Wisconsin Madison

University of the Fraser Valley

Yale University

Yale-NUS College

Yonsei University

BSJ students' University Destination in 2020

Babson College

College for the Creative Studies (CCS)

Cornell University

Durham University

Ecole Hôtelière de Lausanne

Fashion Institute of Technology

Imperial College London

King's College London

Korea University

Leeds University

London School of Economics (LSE)

Loughborough University

McGill University

National University of Singapore

New York University

School of Art Institute Chicago (SAIC)

St Andrews University

Tilburg University

Tufts University

University College London (UCL)

University of Amsterdam

University of Bath

University of Birmingham

University of Bristol

University of British Columbia (UBC)

University of California, Davis

University of California, San Diego

University of Edinburg

University of Melbourne

University of Sheffield

University of Southern California (USC)

University of Toronto

University of Warwick

Wake Forest University

Wellesley College

Wesleyan College

BSJ students' University Destination in 2019

Babson College

Bard College at Simon's Rock

Boston University

Bournemouth University

City, University of London

College for Creative Studies

Cornell University

Coventry University

Curtin University Singapore

Durham University

Ecole Hôtelière de Lausanne

Erasmus University College

Fashion Institute of Technology

Fraser International College

Hotelschool The Hague

Imperial College London

Indonesia International Institute for Life Sciences (i3L)

Keele University

King's College London

Korea University

London School of Economics and Political Science

Loughborough University

Michigan State University

New York University

Northeastern University

Northwestern University

Nottingham Trent University

Pepperdine University

Royal Holloway, University of London

Santa Clara University

School of the Art Institute of Chicago

Southern Oregon University

The New School

Tilburg University

Tufts University

University College London

University of Amsterdam

University of Bath

University of Birmingham

University of Bristol

University of British Columbia

University of California, Berkeley

University of California, San Diego

University of Derby

University of Edinburgh

University of Exeter

University of Indonesia

University of Leeds

University of Leicester

University of Melbourne

University of Notre Dame

University of Nottingham

University of Sheffield

University of Southern California

University of Toronto

University of Warwick

University of Washington–Seattle

University of York

University of the Arts London

Wake Forest University

Wellesley College

Wesleyan University
© 2023 - British School Jakarta